Great Ski Bazaar new and used!
The SKI BAZAAR is the best time as choices are the greatest and prices are the best!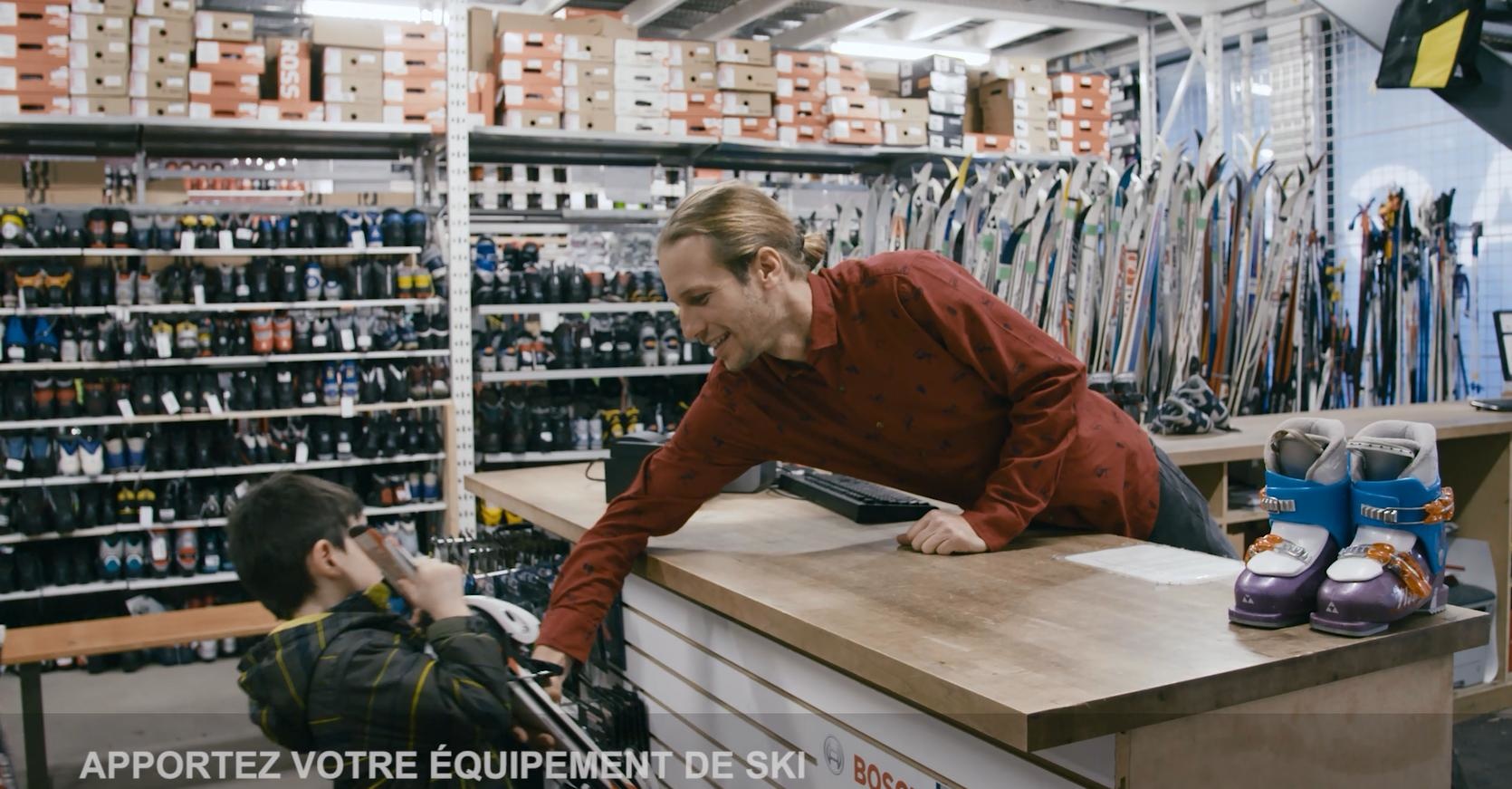 SKI BAZAAR starts on September 17th 2021 to November 30th 2021 
Bring your skis, snowboards, boots and any other ski and snowboard equipment that you would like to exchange, either for store credits (applicable on anything) and use them right away or keep for later if you wish. 
TAKE ADVANTAGE OF THE BEST AND BIGGEST CHOICES OF THE SEASON FOR SKI AND SNOWBOARD EQUIPMENT IN QUEBEC CITY, NEW AND USED FOR THE WHOLE FAMILY!
USED SKI AND SNOWBOARD EQUIPMENTS
Come one, come all, parents and kids and check out the biggest inventory of used skis and snowboards on location, boots and all. It's the best time to bring back equipment that no longer fits. 
Equip the whole family without breaking the bank, come early in season for the best choices!
All used equipment are thoroughly checked so we know we offer you quality used equipment in great shape.
BRAND NEW SKIS AND SNOWBOARDS
During the SKI BAZAAR, find great deals on previous year's equipment, end of line deals, fantastic deals on current equipment too. Most of these are in limited quantities, so first come, first served! All of these will however be available online, so you can a head start on the best deals without even leaving the house and pick them up later at your convenience.
Finding deals as never been so easy!
SEASONAL SKI & SNOWBOARD RENTAL
Now you can do your
seasonal rental
for alpine ski equipment, cross-country ski equipment and snowboard equipment DIRECTLY ONLINE ON OUR WEBSITE.
SIMPLE, SAFE AND HASTLE FREE!
Here's how it works:
On line, purchase the desired equipment rental-> alpine ski, cross-country ski or snowboard.
We prepare everything for your rental, with skis and snowboard sharpened and waxed, ready to go.
We'll send you an email to let you know when your equipment is ready for pick up -> Drop by the store to try on your equipment.
Sign and that's it: you are ready for the season!
ONE STOP SHOP, EVERYTHING YOU NEED FOR SKIING AND SNOWBOARDING IN ONE PLACE!
------
So many great deals to be made !
Echo Sports is the place to be for the GREAT SKI BAZAAR!